I'm in route to Las Vegas for the HR Technology Conference.   As I travel, I'm mindful of the tragic events of last weekend, and I am prayerful for all those who have experienced such senseless loss.
But not traveling to this conference, and any other act of ceasing to live life because of the terrible acts of another, seems tragic too.   So as I head out to this conference that I think could be an impetus for us to shift our business direction, I have prepared to maximize its benefit.
Here's seven steps I've taken, and that anyone can take, to maximize the next conference on your agenda:
1. Know why are you are going.
There are multiple reasons I could be going to #HRTechConf that would be beneficial for me, our business and our clients.   My main reason for going, though, is to scope out the HR Tech scene firsthand with the end goal of deciding if we will pursue outside funding to build and launch an HR Tech solution.   With this in mind, it will shape all the decisions about how I spend my time there.  Know your purpose.
2. Align your agenda to your purpose.
I could get lost in adult ADD if I don't keep my eye on the mission for attending. Most large conferences with multiple breakout sessions and vendors are this way.  Taking some time beforehand to align your agenda around three key areas is critical:
Sessions – I'm focusing my attention on sessions that relate to what is being funded now, sessions related to the sectors we are interested in pursuing, and of course around some key speakers I like.  I'm really excited about the Women in HR Technology portion of the conference. To see what I've mapped out to attend, check out my agenda here.
Vendors – Based on your purpose, you may or may not need to spend a significant amount of time dedicated to vendors.  I'm focusing my attention on vendors that are in the spaces we are interested in- talent acquisition, assessment and culture- as well as those that are focused on taking consumer driven technologies and applying them to HR. My marketing guru created a spreadsheet of all the vendors at HR Tech so that I can sort them by primary focus. She also made notes on interesting things to consider for some vendors that stood out.  To access this resource, click here.
Contacts – Outside of speakers and vendors, you should have a list of contacts in the field to make sure you catch-up with.
3. Calibrate your agenda with someone who has been there done that.
I've never been to HR Tech, so I need a little insider information to make sure I'm on track to make the most of my time there.   Thanks to Ben Eubanks with Lighthouse Research and Advisory for chatting with me the week before the conference.  The person you calibrate with can also most likely help connect you with important contacts if needed.
4. Prepare to catalogue your learning in an organized way.
Since I'm going to a tech conference, you would think I'm planning to organize my notes and takeaways using some kind of technology.   Initially though, I've got a trusty notebook, divided into sections with a couple of fun pens to get me started.   This will also help me have the chance to not only write but also draw anything that comes to mind.  I'm finding that drawing helps stimulate my thinking.    The new notebook is also aptly labeled "The Next Chapter". Maybe this will provide some motivation….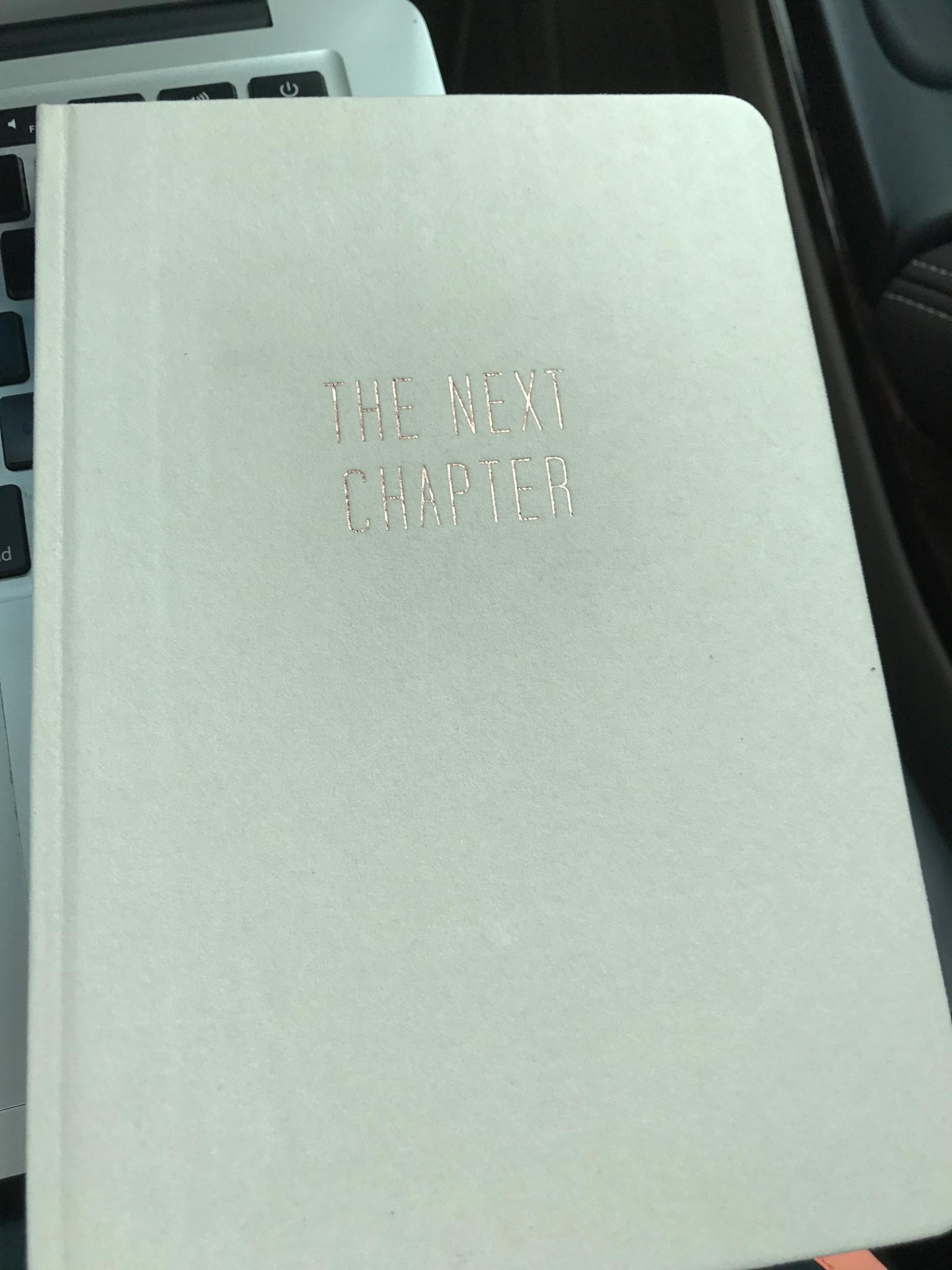 5. Schedule debrief time.
Conferences offer a lot of information condensed in a short timeframe. If we don't have a plan to decompress on that information, learning can be lost.   I have time on my schedule each day to debrief before moving on to #6 below.   I plan to do this by looking back over my notes, scheduling things and people to follow-up with (and sending LinkedIn invites right then) and writing some blog posts before I lose the value of some of the information.   Debrief time should be scheduled during the conference and after you get home.
6. Schedule some fun.
A secondary purpose of our trip to Las Vegas (or maybe it's the primary depending on who you ask J) is to celebrate my husband's 35th birthday.  He likes to gamble and I don't, so he is looking forward to doing that while I'm at conference events.   But we've got some great dinners planned and a trip to the Rascal Flatts concert.  We are also getting in the day before the conference, so I plan to hit up some pool and shopping time then.  If we focus too intensely on our conference purpose, we might burnout and lose some of its value.
7. Be flexible.
I'm obviously hyper-organized about this conference (I'm usually not this way about a conference) because the excitement of what could be has motivated me. However, I realize we all need to be flexible and open to where happenstance might lead us when we're in a large venue with a lot of people to build relationships with a lot going on to learn from.    If I get derailed from my agenda, it will be okay.  It may even lead to better things if I stay in tune with the purpose of my trip.
Where are you headed for your next conference? Do you have a plan to maximize your time there?
Like this post? You may also like the following posts about #HRTechConf
Lighthouse Research and Advisory