Regional Wage and Benefit Survey
Horizon Point Consulting partners with local and regional economic and industrial development agencies to design and administer robust wage and benefit surveys. HPC's longest ongoing survey serves the North Central Alabama Region in partnership with the Cullman Economic Development Agency, Lawrence County Industrial Development Board, Limestone County Economic Development Association, Huntsville-Madison County Chamber, and Morgan County Economic Development Association.
Annually, 400+ businesses across all industries in the region are invited to participate in this survey. By participating, each company receives summary and detailed reports of wage and benefit data. These reports help organizations make informed, strategic decisions about compensation and benefits for Executive, Management, Production, Administrative, and other occupational groups in order to remain competitive and retain top talent.
HPC helps economic and industrial development agencies comply with the Federal Trade Commission's Safe Harbor guidelines by:
• using a third-party administrator, Horizon Point Consulting, Inc., for wage survey administration
• collecting data from the last quarter of the previous year
• aggregating results in charts and graphs and excluding identifying information, and
• requiring a minimum of 5 respondents for a question in order to include the question results.
The 2023 survey included the following sections:
Company Pay Practices
Compensation Data Per Job Title
Medical Coverage
Dental Coverage
Vision Coverage
Prescription Drug Plan
Life Insurance
Health Savings Account
Pension Plan (Defined Benefit)
401(k) Plan
PTO (Paid Time Off)
Sick Leave
Vacation
Paid Family and Medical Leave
Short-term Disability
Long-term Disability
Education Assistance/Tuition Reimbursement
Employee Assistance Program
Flex Time
Remote/Telework
Child Care
Holidays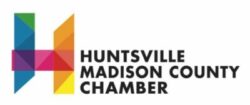 The survey is reviewed and revised, as needed, in partnership with the economic and industrial development agencies each year.
Lyndsay Ferguson, Vice President for Workforce at the Huntsville/Madison County Chamber, had this to say about working with Horizon Point:
"Horizon Point Consulting has just been an exceptional thought partner…They continue to deliver a product, year over year, that meets the needs of the industries in our area."