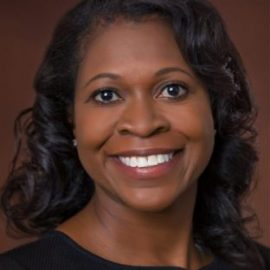 Nancy Washington Vaughn, Esq. SHRM-CP, PHR, President of Legal Advantage Human Resources Solutions, LLC, has more than a decade of experience advising private industry managers and government agency administrators on human resources and employment law matters. Ms. Vaughn founded Legal Advantage Human Resources, LLC in 2011 to provide clients with strategic human resources law and employment law representation and advice to enhance workplace productivity and minimize potential legal liability. Ms. Vaughn is an attorney and human resources legal advisor concentrating providing customized and quality human resources law and employment law representation and counseling to companies, non-profit entities, government agencies and educational institutions. Ms. Vaughn also drafts articles of incorporation, by-laws, and required documentation for start-up companies and non-profit entities. Additionally, Ms. Vaughn drafts, reviews, and negotiates business and employment contracts for businesses and individuals.  
Ms. Vaughn has extensive experience in labor and employment law matters, including drafting and implementation of Human Resources (HR) Policies and Procedures; analyzing employment law matters governed by the Title VII of the Civil Rights Act of 1964 (federal anti- discrimination/harassment employment law), the American with Disabilities Act (ADA), the Fair Labor Standards Act (FLSA), and the Family Medical Leave Act (FMLA), the Occupational Safety & Health Administration regulations (OSHA), and the Service Contract Act (SCA). Ms. Vaughn is very experienced in responding to employee complaints and grievances filed with Federal and state agencies, including union/bargaining unit members. She is highly skilled in managing, analyzing and problem-solving a wide variety of HR matters, including employee discipline, reward and recognition, employee relations issues, personal development planning, recruiting of hourly and salaried personnel, performance management, compensation and diversity and inclusion. She is an experienced negotiator in general personnel matters and collective bargaining unit/union negotiations. Ms. Vaughn routinely creates and facilitates personnel and management training seminars for companies.
Ms. Vaughn is an experienced employment law attorney and the former Director of Human Resources for an employer with approximately 1,000 employees. As an employment law attorney, she has defended clients in Federal and state administrative agency proceedings including matters before the U.S. Equal Employment Opportunity Commission (EEOC), the U.S. Merit Systems Protection Board (MSPB) and the U.S. Department of Labor (DOL). Ms. Vaughn's legal experience includes work as an associate specializing in commercial litigation at private law firms in Atlanta, GA and Washington, DC. Additionally, her legal experience includes work as an assistant general counsel for the Tennessee Board of Regents; association general counsel at a public university in Tennessee; and a staff attorney for a U.S. Department of Defense Department of the Army Command. Additionally, Ms. Vaughn has been an adjunct professor of undergraduate courses in tort law and education law. Ms. Vaughn has personal experience as a full-time telecommuter. She is the author of Telecommuting: From Here to There; From There to Here, Legal Issues to Beware which addresses legal and policy implications associated with employee telecommuting policies. The article was published by the National Association of College & University Attorneys in NACUANOTES Vol. 8, No. 9 in 2010. Ms. Vaughn is a recipient of the Commander's Award for Civilian Service for her commendable service and achievement as a U.S. Department of Army civilian attorney.
Ms. Vaughn has served as a District Director for the Alabama Society for Human Resources Management (SHRM) State Council and on the Tennessee Valley Chapter of SHRM Board of Directors. She is a graduate of Leadership Huntsville/Madison County's Connect Class 12, and she is a member of many professional and civic organizations. A native of Oak Ridge, TN, Ms. Vaughn earned a Bachelor of Arts degree in Communication Arts, summa cum laude, and a Bachelor of Arts degree in Political Science, summa cum laude, from Austin Peay State University in Clarksville, TN. She earned a Doctor of Jurisprudence degree from Vanderbilt University Law School in Nashville, TN. Ms. Vaughn is licensed to practice law in Alabama, the District of Columbia, Georgia, and Tennessee. Ms. Vaughn is a certified human resources professional as recognized by the Society for Human Resource Management and the HR Certification Institute.