Customized Fast-Track CDF Training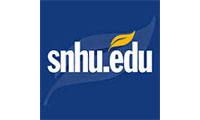 Southern New Hampshire University (SNHU) is a growing university, founded in 1932, with campuses in New Hampshire.  As a not-for-profit institution,  SNHU has a strong presence today in delivering a variety of online degrees.  With a team of strong Career Advisors that provide services for a variety of students across the country,  the team had a desire to have a customized and fast-tracked CDF program delivered to meet their needs.
By working with Horizon Point, SNHU was able to have CDF training brought to them in Manchester, NH, and catered to their schedule.   Three days of intensive in person training was delivered, covering the CDF Competencies.  The team synthesized their learning through a group project that refined their key career development processes, incorporating customized tools and resources to use with students.   Throughout the training, a focus was placed on the unique population in which SNHU serves, and best practices in which to deliver online and phone based career development services.
Caitlin Glennin, a lead Career Advisor at SHNU had this to say about the program:
"Horizon Point was a joy to work with from the first email! Their ability to be flexible to our needs was absolutely paramount throughout the scheduling and training. Not only did their team deliver a unique and in person 'crash course' type training, but everything was customized for our needs.
From rising up to our existing skill level as career advisors with varied levels of experience already working in the field, to customization of our training for our unique population of working, distance learning adults, the SNHU Team knew that our needs were being met by selecting Horizon Point. We were engaged, and we developed new skills as opposed to just going over existing ones. Most importantly, we are able to better serve our students' success as a result of working with Horizon Point."