Talent Management Strategic Plan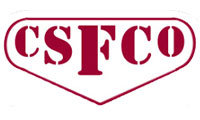 Contractor Services and Fabrication Company is a family-owned industrial contractor in high growth mode.  With a desire to continue to foster successful growth through it's greatest asset, its people, CSFCO worked with Horizon Point to design and implement a strategic and talent management plan for the company.   The plan included:
A Strategic Analysis identifying the company's Strengths, Weaknesses, Opportunities and Threats

Identification of Organizational Values and action plans to drive competitive advantage around each organizational value. This included fostering the company's first annual company-wide meeting to communicate the values and plans in order to drive company culture.

Growth Goals & Priorities with action items and tracking mechanisms for attainment all tied to organizational values

Talent Management Analysis of the 14 members of the company's leadership team which included an actionable training plan/prescription for each member of the team based on company needs and individual career aspirations.  In addition, group training needs and a group training plan was put in place.

Company-wide TALENT MANAGEMENT RECOMMENDATIONS including revisions to organizational structure both long and short term as well as identification of external talent management needs.
Horizon Point continues to work with CSFCO to provide one-on-one coaching, implement some of the group training needs that were identified in the talent management plan, and help support other group training and one-on-one needs through collaboration with other providers.
The company's President, Willie LaFavor, had this to say about Horizon Point's services:
"Horizon Point Consulting's team has become an instrumental partner in the recent success of our organization.  Through performing a thorough analysis of our leadership team, they developed and supported the implementation of a customized strategic plan, which has resulted in tremendous talent growth and maturity within our leadership team.  Based on our previous experiences, their passion, expertise, and commitment to successful talent growth has been unmatched. They have truly become an asset to our team.  I would highly recommend allowing Horizon Point Consulting assist in your talent management needs."