Organizational Development & Training
Top of Alabama Regional Council of Governments (TARCOG) helps local governments improve the quality of life for the region's more than 649,000 residents. The Council does this by obtaining funding for local government assistance, coordinating local governments' responses to regional issues, and providing a wide range of services to the region's governments and residents.
In 2019, TARCOG engaged with Horizon Point to perform a strategic compensation analysis and create a new compensation structure. This included an analysis of all job titles against FLSA standards, the creation of a job evaluation system, an analysis of external market compensation competitiveness, and the creation of an implementable compensation structure based on market data and internal equity.
Following this engagement, TARCOG requested Horizon Point help redesign a performance development and evaluation system consistent with the compensation structure in order to implement a fully aligned pay and performance plan and policy. This included helping the organization form organizational values in order to govern their performance evaluation and development criteria and included four half-day trainings with all leaders in the organization to move to a values-based approach and equip the organization with leadership training to move the organization forward.
Horizon Point also assisted in an organizational structure analysis and made recommendations for position realignment in keeping with the organization's mission and values and organizational design best practices.
Horizon Point has been grateful for the ongoing relationship we have had with TARCOG's team that has spanned the course of two years. We value the opportunity to partner with organizations like TARCOG in order to drive cultural change and continuity through people systems, practices, and training.
TARCOG's Executive Director, Michelle Gilliam Jordan, FAICP, had this to say about Horizon Point Consulting: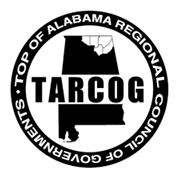 "Horizon Point's talented staff helped our team create our agency values, which were then translated into measurable goals for all of us to commit to achieving! Their training approach with our supervisors was not only informative in every way – it was also aspirational and Impactful!"