Mutually Beneficial Partnerships
LEAN Frog Business Solutions, Inc. (dba LEAN Frog) is a public education consulting and software solutions provider.  Their mission is to improve the efficiency and quality of public education by providing continuous improvement solutions.  LEAN partners with school systems to help them cost-effectively manage non-teaching activities and increase the resources available for reinvestment into classrooms. 
 Our partnership with LEAN Frog began when HPC utilized LEAN Frog's process development services.  The LEAN Frog-HP relationship, which spans over 10 years, has evolved into a true collaboration where each company benefits from the experience and shared capabilities of the other.  Our teams have integrated resources and strengths to provide superior customer service and proven results. We have partnered on various projects for municipalities, school systems, and non-profit organizations.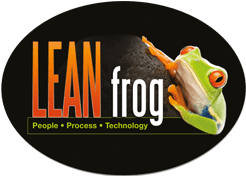 "LEAN Frog has thoroughly enjoyed our partnership with Horizon Point Consulting.  Their research expertise and their attention to detail is unmatched.  The team consistently delivers services on time, often before expected.  This allows us to go above and beyond for our clients."

—Sherri Headrick, LEAN Frog co-founder