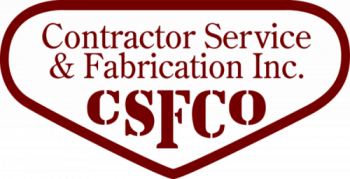 Contractor Service and Fabrication, Inc. (CSFCO) is a family-owned company with over 40 years of industrial and mechanical contracting experience. They are headquartered in Decatur, AL.
Horizon Point worked with CSFCO to provide HR outsourced support that included:
Auditing and revising the onboarding process to include updates to new hire paperwork and creation of a new Employee Handbook.
Implementation of recruiting best practices to streamline the recruitment process and improve the quality of candidates.
Vetting and implementation of a Human Resource Management system that included an Applicant Tracking System (ATS), electronic onboarding, and employee self-service.
Horizon Point continues to be an HR resource for CSFCO and looks forward to continuing our partnership with them.
Here's what CSFCO Inc.'s CFO, Phillip Daymond, had to say about Horizon Point Consulting:
"We have a small HR staff and Horizon Point has been a wonderful resource for us in so many ways. The ease of communication with their staff as well as their commitment to excellence has been impressive."