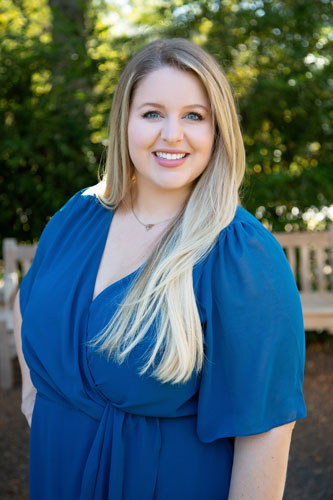 Jillian is a Talent Management Consultant with a background in higher education and in industry. As an educator, she designed, taught, and facilitated university courses and career development programs in the fields of management, human resources, entrepreneurship, and organizational development. She also has experience with recruitment, selection, training, and development in a corporate setting, in particular with multinational firms.
She values community involvement and serves as an active volunteer leader and member of professional and civic organizations, including the Society for Human Resource Management (SHRM), National Career Development Association (NCDA), and The Junior League.
She loves traveling and visiting new places and communities. She has climbed The Great Wall of China, the stairs of the Colosseum in Rome, and the summit of Diamond Head Mountain in Honolulu. Her love for new experiences drives her professional work as she seeks to help others find passion and personal growth.
Jillian is a graduate of Auburn University with a Bachelor's Degree in Human Resources Management and a Master's in Business Administration. She is a SHRM Certified Professional (SHRM-CP), a Global Career Development Facilitator (GCDF), and a Certified Career Services Provider (CCSP).
Jillian lives in Madison, Alabama with her husband, Brian Massey, and their two dogs, Lucy and Indy.