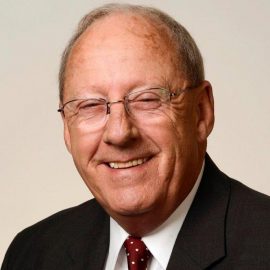 John Seymour was named President and CEO of the Chamber in 1991. Prior to joining the Chamber staff, he served as the president and chief executive officer of the Natchez Chamber of Commerce and as executive director of the McComb Chamber of Commerce and Industrial Foundation – both in Mississippi. He has also served as director of program and corporate development on the United States Jaycees National Staff in Tulsa, Okla., and as executive vice president of the Mississippi Jaycees.
While at the Decatur-Morgan Chamber, John has served as chairman of the Chamber of Commerce of Alabama Association and received the Jamie Wallace Award as that organization's outstanding executive. He also serves on the executive committee and board of directors of the Business Council of Alabama, recently receiving the Thompson Award as an outstanding leader in BCA.
John advises Horizon Point on business development related to its work with executive search and workforce development work for communities.