Comprehensive Selection Process Revision
Big Heart Pet Brands (now owned by Smuckers) is a large manufacturer with several locations across the U.S.  With concerns about keeping turnover low and reducing the time-to-hire at plants in Alabama and Kansas, Del Monte sought Horizon Point Consulting, Inc. to improve their selection process with two goals in mind:
Make better hiring decisions, leading to low turnover and higher productivity

Shorten the time to hire through pre-screening tools
The project began with a job analysis of two key roles in the facility: Packaging and Warehouse Operator. To conduct this analysis, Horizon Point observed employees in both roles, documented required qualifications and characteristics for the job, and worked with management to rate the importance of each characteristic.
The job analysis formed the basis for a new selection procedure with these deliverables:
New job descriptions and job postings

New objective interview formats

A training on interviewing techniques and dos and don'ts for supervisors and managers

A pre-screening assessment instrument to assess soft skills dimensions (such as teamwork and attention to detail) needed for the job

A validation of the assessment instrument that included data to show the assessment was a predictor of performance as well as demonstrating that the instrument did not adversely impact any protected class.

Coordination with the company's ATS system to make the implementation of the process easy and efficient.
The results of this project can be seen in meeting the goals of reduced time and cost to hire as seen in the below graphs: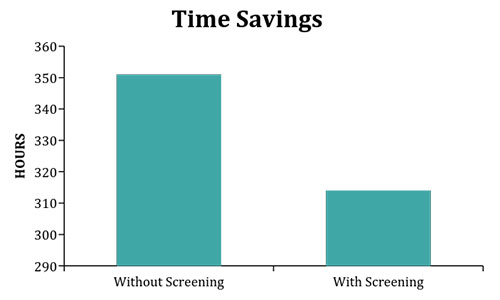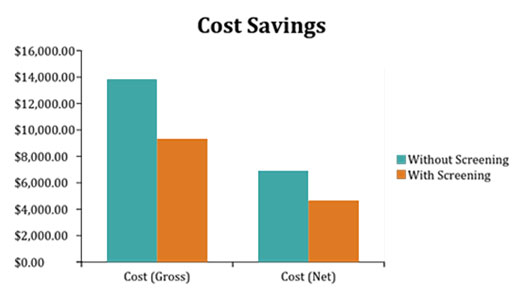 In addition, quality of hire has increased, with an estimated cost saving of $655,000 due to decreased turnover and absenteeism.
Big Heart's Human Resource Manager had this to say about working with Horizon Point Consulting, Inc.:
"Horizon Point assisted our company with pre-employment screening and interview process for high turnover areas of the plant. After a year of using the process, our turnover decreased by 50% + for the year. The process has helped us to find candidates that share our corporate values and have a great work ethic. Horizon Point was easy to work with and very prompt. They always let us know what they needed to complete the next step of the process and were very thorough. I would highly recommend the services to any company out there looking to improve their screening process."