Creating or revising your resume can be a daunting task. Resumes are often the best and only way to market yourself when applying for a job. It's your foot in the door. That being said, we believe an amazing Summary of Qualifications is essential to getting noticed.
What is a Summary of Qualifications? It's a great alternative to an "Objective Statement." Truth be told, companies aren't interested in your objective, they want to know what you can do for them. The Summary of Qualifications should be placed underneath the standard information included in the heading of your resume (name, contact info, linked in address, etc.).
What should you include in your Summary of Qualifications? Three things are important:
1. Results (professional or personal as long as it is related to the position for which you are applying)
2. Key skills (job specific)
3. Accomplishments (money saved, time saved, money earned)
Summary of Qualifications Sample:
Skilled Information Technology professional with 22 years of experience managing the full cycle ofIT infrastructure, including planning and managing system requirements and integration, developingapplications to solve problems, testing, managing upgrades and resolving system issues all with a focus onmeeting user requirements and business needs. Knowledgeable of Healthcare compliance regulations and requirements and how they relate to IT infrastructure. Skilled in designing and implementing financial softwaresolutions.Proven information technology project management experience by managing projects on time and under budget.
Check out our Beyond Work Workbook for more Job Search tools.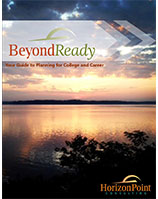 If you are needing assistance with your Summary of Qualifications, resume, or preparing for an interview, we offer services that may be beneficial to you. Contact us today!