Guest blog written by: Taylor Simmons, Horizon Point Consulting
Values – integrity, authenticity, honesty, loyalty, service – and the list goes on. Values are what make each person unique. Individuals want to work in organizations that prioritizes values, and companies seek out individuals who add value to their organization.
A Career Decision Making Tree is one tool we use at Horizon Point in guiding individuals in career planning. We share this in our career development course with other professionals; it's available in our workbooks also. The idea is to determine what you value most in a career, which are the roots of the tree (i.e. career must haves). Then, you can narrow down your list of careers. We often facilitate this after a formal interest inventory assessment.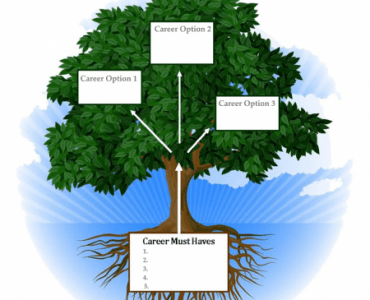 Satisfaction in your career is closely connected to values. Doing work that you are passionate about and that you find value in often predicts job satisfaction.
Unsure of what you value in work? Use this free assessment at Career One Stop to find out: https://www.vawizard.org/wizard/assessment-combined.