A few weeks ago, I asked the question "Are Employees Utilizing Those New Perks?" and highlighted benchmarking as a critical activity for evaluating workplace benefits. Now, we have the published results from the 2022 North Central Alabama Wage & Benefit Survey!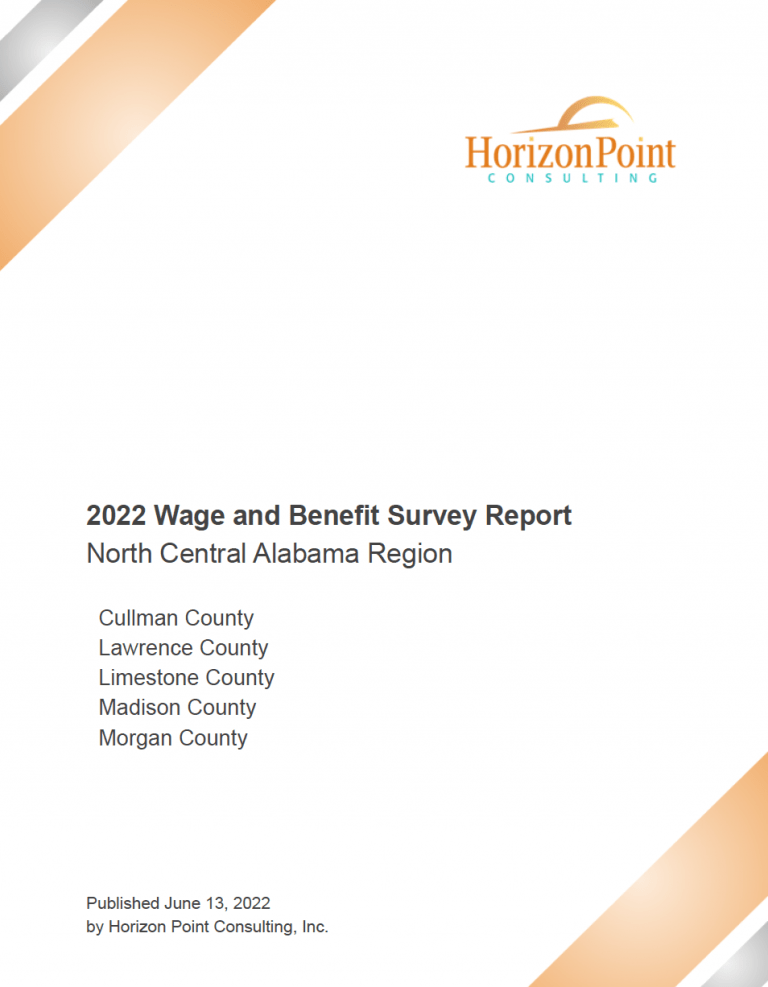 First up, Average Benefit-Cost Per Employee (Annual) increased 25% over 2021. Employers reported an average of $16,608 spent annually per employee in benefits, compared to $12,459 one year ago. Some hot categories for increased benefits spending are Child Care Support, Adoption Support, Pet Insurance, and Elder Care Support. These types of benefits are increasingly attractive, and the Huntsville/Madison County Chamber Foundation is now providing the Best Place for Working Parents® program in recognition of companies that are focusing on family care.  
Next up, 72% of companies are now offering a PTO (Paid Time Off) structure in place of set hours/days for Sick Leave, Vacation, etc. Last year, only 58% were using a PTO structure. This shift aligns with increases in Flex Time and Remote/Telework benefits as options to give some autonomy back to employees. If you're thinking about shifting your Leave and/or PTO policies, look for a blog post coming soon from Mary Ila Ward on Flexibility and Unlimited PTO. 
Paid Family/Parental Leave is more available, with a 17% increase in the number of employers offering any amount of leave designated specifically for family/parental leave. The median leave times in weeks jumped from 2 weeks to 4 weeks.  
If you are in the North Central Alabama Region, how do your benefit offerings stack up against these benchmarks? 
If you are outside of this region, where can you find local data? Check with your local Economic Development Agency and/or Chamber of Commerce to find out if local data is available. 
Benchmark, benchmark, benchmark! 
This wage survey covers Cullman, Lawrence, Limestone, Madison, and Morgan Counties in Alabama and represents 132 company respondents in 2022. Learn more here.